The animated Mr and Mrs Snow were made in 2004. The snowman wears a vest, a scarf, and a hat, and the snowwoman wears a dress, a scarf, and hat w/bow. When activated, they sway side-to-side, turn their heads, and their cheeks light up red to "Baby, It's Cold Outside"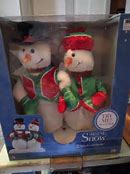 .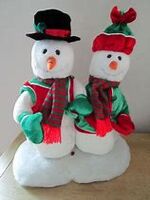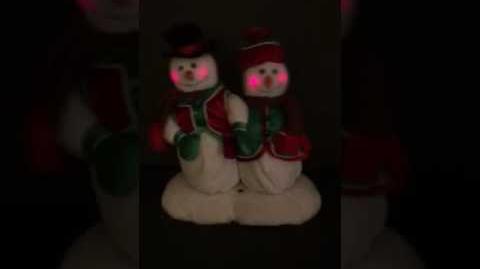 -Their design is very similar to the Spinning Snowflake Snowman because they have the exact same outfit as the 2004 model of the spinning snowflake snowman and snowflake spinning snowwoman.
This item is similar to another (Possible unreleased prototype)* animated scene called "Frosty kissing Krystal." *However, the item's existance has yet to be confirmed.
Theres another version were the snowpeople wear red clothing. its known that it has been produced the snowman is the same one as the uncommen white trim of the red spinning snowflake snowman
extremely rare french versions exists as well
this item originally had a plastic base but was changed into a fuzzy base for unknown reasons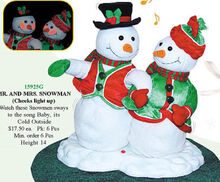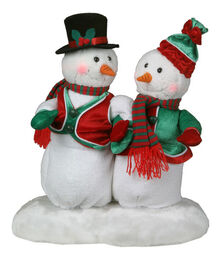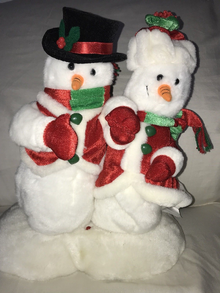 Community content is available under
CC-BY-SA
unless otherwise noted.