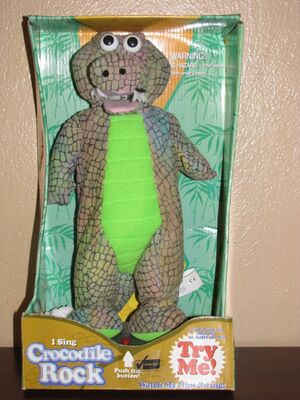 Were you looking for Crocodile Rock's similar counterpart Hip Swinging Disco Dino?
Crocodile Rock is an animated toy made in 1998. It features a crocodile standing on a dark gray base. He swings his hips and moves his mouth while singing "Crocodile Rock".
Description from Gemmy.com
Edit
Get Ready to "Swing & Sway" with the Hip Moving Crocodile Rock. This Crocodile moves until everybody "grooves" to the musical composition of the hit song: "Crocodile Rock". Just press the button and he will start the performance of a lifetime!
-This is one of the few animated hip swinging figures by Gemmy that does NOT move its arms up and down.
-According to its circuit board, it has an unused LED that is not soldered. Meaning that it originally had LED lights. Although it is uncertain what their use was supposed to be.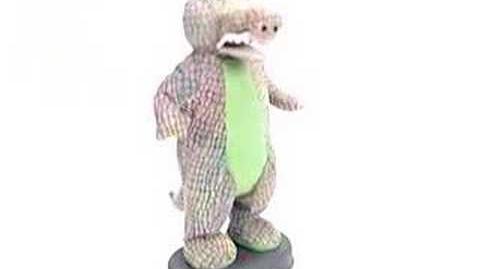 Community content is available under
CC-BY-SA
unless otherwise noted.