The life size Bony Tony was made in 2016. He is a 5ft posable skeleton and has 2 modes. Mode 1: Microphone activated. Simply speak into the included microphone and watch as his mouth moves to your words and his eyes and spine light up. Mode 2: Motion activated. Simply walk by and watch as he says one of 3 phrases. However, Bony Tony sold poorly because he lacked any sort of singing or dancing animations, and the price was too high. Gemmy had plans to release a swamp version of Bony Tony, but the project was cancelled and it never saw the light of day.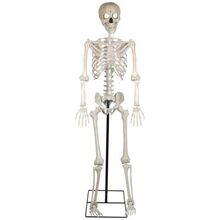 "Where's my mommy ?"
"How about some candy ?"
"More please !"
This is the first life-size in 7 years to have a microphone feature
This was the first life-size Gemmy prop since 2012 to arrive in a Spirit Halloween superstore in 2016.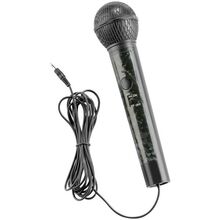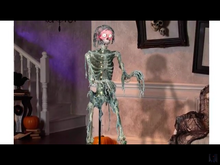 Community content is available under
CC-BY-SA
unless otherwise noted.